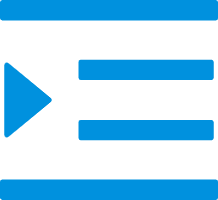 Classification
Hot products
Flexible Conduit
Flexible conduit is a type of tubing used to protect and route electrical wiring in an industrial setting. It is made of a flexible, yet durable material that can withstand high temperatures and corrosive chemicals. While it is more expensive than traditional rigid conduit, it is easier to install and offers greater protection for the wiring.
Flexible conduit is used in a variety of industries, including automotive, food and beverage processing, aerospace, and electronics manufacturing.
---
The types of products that a flexible conduit manufacturer factory can produce
Flexible conduit is a type of electrical conduit that is able to bend and twist, making it ideal for running electrical wiring in difficult or tight spaces. Flexible conduit is made from a variety of materials, including metal, plastic, and fiber.
A flexible conduit manufacturer factory can produce a variety of products, including flexible metal conduit, flexible plastic conduit, and flexible fiber optic conduit. Each type of conduit has its own unique benefits and applications.
---
What are the benefits of flexible conduit?
In industrial and commercial applications, flexible conduit is used to protect electrical wiring from damage. The advantages of using Flexible conduit include the following: it is easier to route around obstacles, it can be bent to fit into small spaces, and it is available in a variety of sizes and materials. Additionally, flexible conduit is less likely to be damaged by vibration than rigid conduit, and it can be installed in wet or dry locations.
---
LUELLYA, one-stop Flexible Conduit Fittings factory
For over 20 years, LUELLYA has been known for manufacturing quality pipes, fittings and connectors for a wide range of piping equipment. Starting with brass fittings and connectors, we continue to expand our product line. With our on-site production processes and easily available durable materials, we export pipeline components to multiple countries to meet the growing demand for pipelines.
We are committed to continuous improvement and customer satisfaction. Thanks to our efforts at innovation and better quality control, our products have received strong support from important markets. As we continue our commitment to serving our customers, we have expanded our product line to face new trends and adapt to our customers' needs through improved OEM support.
Application of Flexible Conduit in Construction Industry
Uses of Flexible Conduit
Flexible conduit is a type of electrical conduit that is made from a flexible material, such as metal or plastic. It is used in a variety of applications, including wiring for computers, appliances, and other electronic equipment. It is also used in construction to protect wires and cables from damage.
Flexible conduit is widely used in the construction industry for a variety of purposes. It is used to protect electrical wiring from damage, to provide support for hanging objects, and to seal openings in walls and ceilings. Flexible conduit is also used in HVAC systems to connect different sections of ductwork.
Specific case
1.Flexible explosion-proof pipe
Flexible explosion-proof pipe is a kind of flexible conduit which is used for wiring in the field of construction, petroleum, chemical industry, ships and other dangerous places where there may be flammable gas or dust explosion. The material of flexible explosion-proof pipe is made of stainless steel braided hose and galvanized steel wire braided hose. The structure is simple and easy to install. It has the advantages of good flexibility, small bending radius, acid resistance, alkali resistance, abrasion resistance and weather resistance.
2. Plastic coated metal hose
Plastic coated metal hose is a new type of composite hose. It is composed of an inner metal hose and an outer plastic layer. The inner metal hose is generally made of stainless steel, copper or aluminum. The outer plastic layer is made of engineering plastics such as PVC, PU, PE or ABS. Plastic coated metal hoses have the advantages of high pressure resistance, corrosion resistance, wear resistance and good flexibility. They are widely used in construction industry, chemical industry and other fields.
3. low-smoke halogen-free flat tube
The application of low-smoke halogen-free flat tube in the construction industry is an effective way to reduce the amount of smoke that is produced during a fire. This type of tube is made of a material that does not release harmful chemicals when it is burned, which makes it an ideal choice for use in buildings where people are present. Low-smoke halogen-free flat tube is also more resistant to heat and flame than other types of tubing, which makes it an ideal choice for use in fire-resistant or fire-retardant applications.
What is flexible metal conduit used for?
Flexible metal conduit is a popular choice for flexible wiring applications where tight bends and turns are needed. It is made of interlocking metal strips and is perfect for any type of wiring installation. This type of conduit offers flexibility while ensuring long-lasting protection as it can withstand extreme extremes in temperature.
Its flexible nature makes it easier to maneuver around obstacles when running wires, making flexible metal conduit the perfect solution for both residential and commercial applications. Furthermore, since it is made from a strong material, flexible metal conduit can be used in high-risk environments where safety standards must be met. Ultimately, flexible metal conduit offers the advantage to use in a wide variety of applications without sacrificing quality and reliability.
About Flexible Conduit
Such hardware products may seem unfamiliar, but in fact, they are indispensable in our warm homes and public cities. Therefore, we need our keen eye to choose the best products, or you can also contact me. Our company specializes in the production of hardware series products, mainly exporting metal hoses and joints. It has a history of more than 30 years, and we have our own The factory can well control the assembly line and quality of the entire product.
No matter if there is nowhere to choose a practical partner in the decoration or someone in need of a large organization, we will be happy to help. Here is my contact information: michellezhu@finemaker.cn