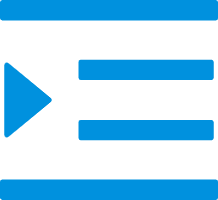 Classification
Hot products
Copper parts and accessories Introduction:
1. Copper parts and accessories offer a wide range of options for users looking to improve their systems. Copper parts are versatile and come in a variety of shapes and sizes, making them ideal for a variety of applications.
2. Copper parts can be found in a variety of markets, including electronics, automotive, medical, and industrial. They are also popular among hobbyists due to their low cost and customizable features.
3. copper accessories offer an Array of benefits that include improved thermal performance, expanded design capabilities, and improved reliability.
---
Types of copper parts and accessories:
Copper is a metal that is often used in the construction of electrical and mechanical devices. Copper parts and accessories can be found in a variety of shapes, sizes, and materials. Copper parts are available in both cold-rolled and flat-rolled form. They can also be made from a variety of alloys, including brass, bronze, nickel, and aluminum. Copper parts are often plated with other metals to improve their performance. Accessories made from copper include wire terminals, cable ties, fasteners, and screws.
---
Advantages of using copper parts and accessories:
When it comes to electronics, copper plays an important role. Not only is it a conductor of electricity, but copper is also heat-resistant and corrosion-resistant. This means that copper parts and accessories can withstand the wear and tear that comes with regular use. Additionally, copper is a sustainable resource, meaning that it is not subject to depletion like other materials. In fact, according to the Copper Development Institute, a third of the world's copper production comes from recycled sources. Finally, copper parts and accessories are affordable compared to other materials. This means that you can save money on your electronics by using components made from copper.
---
Your professional copper-parts-and-accessories manufacturer
LUELLYA produces accessories using quality proven materials supplied by our reliable supplier network whose stable material quality ensures a consistent manufacturing cycle. Our accessories can be installed anywhere as they pass every quality standard in comprehensive testing at all our facilities.
We carry out rigorous inspections at every stage to prevent hygiene and quality problems with our accessories and ensure that the safety and quality of products are maintained when in use.